Keep Your Special Day Special. Forever…
Your wedding is the perfect celebration of two people joining as one. Months of time, effort and emotion culminate into one perfect day. It's a celebration with your friends and family, and a day you'll never want to forget. Remember and relive all of those special moments, big and small with a wedding film that captures all sights, sounds, and emotions of your celebration. You'll get to see so many things you missed, as you'll be so busy that day. You'll see your friends, relatives and loved ones laughing, crying, and enjoying your celebration. On a recent survey at Brides.com, one of the top five things that brides say they would have done differently was to have hired a professional videographer.
At Iris Filmworks, we're a professional filmmaking company based in Newport, Rhode Island, and we specialize in filming weddings throughout the New England states and New York City. 
One of the things that makes us stand out, is that we're not reaching for quantity.  Although many businesses have to grow to survive, we only want to shoot a limited number of weddings each year, and carefully decide after meeting with the couple if we're a good fit.  So instead of shooting multiple weddings each weekend, we give your celebration our entire attention.  When  you contact us, there's no hard sell, actually there's no selling at all.  Just a discussion to learn more about your plans, and talk about how to best film your wedding.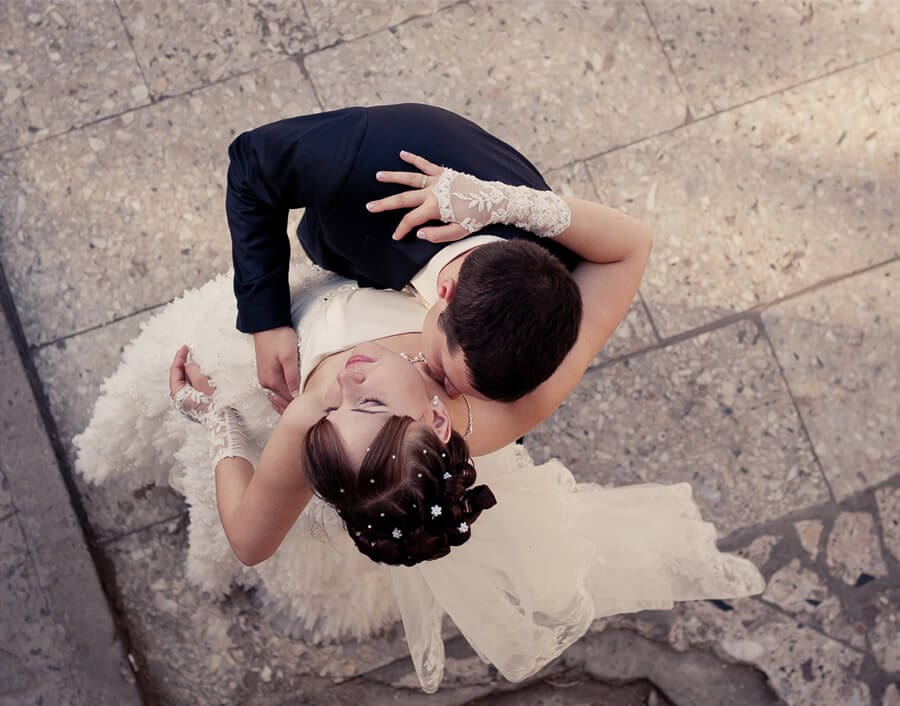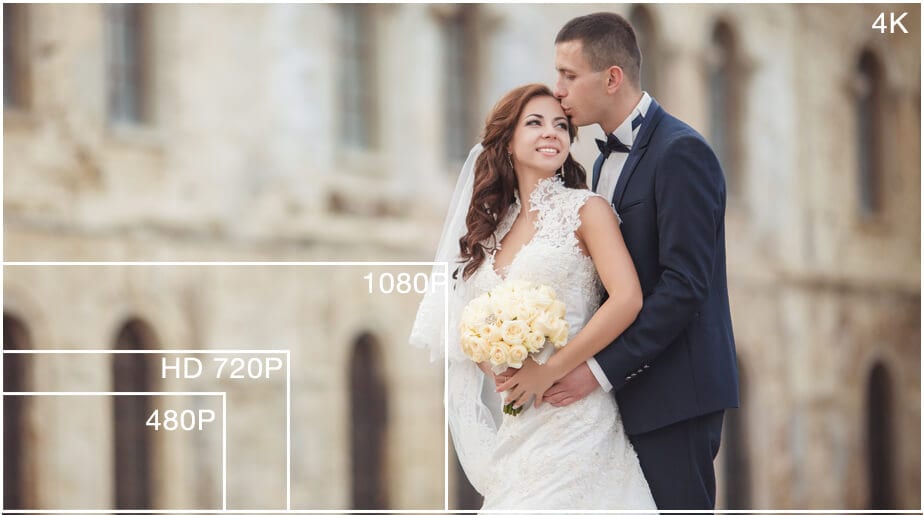 Iris Wedding Films uses state-of the-art equipment, and shoots your ceremony with 4K cameras along with some of the most advanced stabilizing systems. 4K video will future proof your film.  It's like the difference between watching old reruns vs today's programs. Your wedding film should be shot with the highest quality available, and at Iris, that's exactly what you get. Our main cameras all record to dual cards, and we transfer those files immediately to two separate, dedicated hard drives. Then we download the images to our main servers in two different locations. That means each file is copied and stored four times. Why do all this? Because with any advanced technology, there is potential for failure. Our strict protocol means your video files are safe at all times. 
Love Story Prequel
Our love story film is like a "prequel", an intimate interview where we get your story ( both sides!) about how you met, fell in love, and got engaged.  This is usually done weeks before the wedding, so there's plenty of time to relax and tell your story. It's a great addition to your wedding film, and couples love to play these at the reception.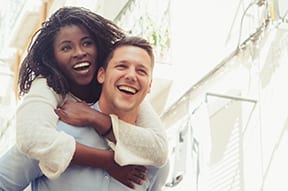 Your Own Wedding Magazine.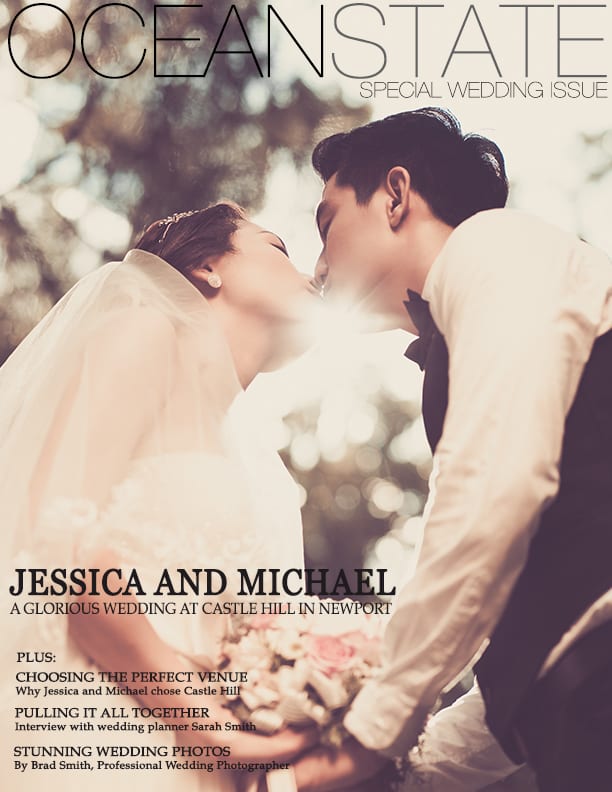 Ocean State Magazine can do an entire issue devoted to your wedding!  We'll work with your photographer to get the best photos, write stories about your day!
Live Streaming
Iris can "live stream" your ceremony and reception so that friends and family who can't attend can still feel like they're there, and share in all the fun!  We can set up screens so you can interact with your virtual guests, and feel like they're all there with you!  It's as close to having everyone in one room as you can get! 
The best quality wedding film doesn't
have to be expensive. Our packages start
at $3500.
One Videographer
One Assistant
Main Camera (4K)
Background Camera (HD)
6 hours of coverage
Preparations
Ceremony
Reception
4K Video File of Ceremony
$3500
Two Videographers/Three Cameras
-Main Camera (4K)
-Ronin Gimbal Shooter/Operator
One Assistant
Two Additional Stationary HD Cameras
6 hours of coverage
    -Preparations Coverage
    -Ceremony
    -Reception
4K Video File of Ceremony
Wedding film
$5500
Three Videographers/Three Cameras
-Main Camera (4K)
-Secondary Camera (4K)
-Ronin Gimbal Shooter/Operator
Two Assistants
Two Additional Stationary HD Cameras
Two mini HD cameras for guest usage
8 hours of coverage
-Preparations
-Ceremony
-Reception
4K Video File of Ceremony
Love Story Film
Wedding Film
$8500
Your wedding film is the ultimate way to capture the emotion and excitement of your perfect day. You will want to share it with family and friends and pass it on to future generations.
The Right Equipment for the Job
Ok, this is kind of boring to most, but a lot of people ask about what gear we use in our productions, so here's a list of much of it.
Canon C300 MKII
Canon C300
Canon XF300 (2)
Canon 5D MKII HD
Canon 5D MK III HD
Canon 1DX HD
Canon 17-28 2.8 L
Canon 28-70 2.8 IS L
Canon 70-210 2.8 IS L
Canon 400 2.8 IS
Canon 50 1.2 L
Canon 85 1.2 L
Canon Speedlights
FujiFilm GFX 100
FujiFilm 32-64mm F4
FujiFilm 250mm F4
Sony XV11OUK HD
Sony AX100 4K
Sony RX100
GoPro Hero 4 Black 4K
GoPro Hero 5 Black 4K
Kessler Crane Cineslider
Kessler Crane K-Flex Dolly Track
Kessler Crane KPod
Kessler Crane Hercules Head
Kessler Crane Parallax
Kessler Crane 14′ Dolly
Phillip Bloom Pocket Dolly
Kessler Crane Oracle Controller
Kessler Crane Elektra Drive Motor (2)
Kessler Crane Revolution 2 Motorized Head
Edelkrone Slider Plus Pro
Edelkrone Flex Tilt Head 2
Pro-Photo Strobe Lights
LitePanel 6X Astra Pro Lighting Kit
Zoom H4n Microphones
Sony Lav Mic Kits (4)
Apple Mac Pro
Apple MacBook Pro (4)
Apple 27" iMac(2)
Apple 27" 5K iMac
Apple 27″ Cinema Displays
DJI Phantom w H2D3 Gimbal
DJI Phantom 2 w H3D3 Gimbal
DJI Mavic Pro Drone
DJI Ronin Gimbal
DJI Osmo
DJI Osmo Mobile
DJI Osmo Pocket
GlideCam Stabilizer
Featherlite Portable Jib
Apple Final Cut Pro X
Apple Motion
Apple Compressor
Adobe After Effects
Adobe Premier Pro
Adobe Sound Booth
Adobe OnLocation
Adobe Photoshop
Adobe Lightroom
Manfrotto Digital Director
Onsite Backup Power: Honda EU2000(2)
Transport Vehicle: Range Rover Sport